UK Surf forecast by phone & fax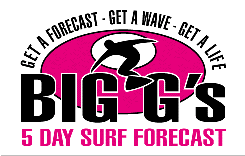 5 Day surf forecasts for the UK, Ireland, France, Portugal & Canary Islands.
Premium Rate Number
---
UK Surf check by phone


National reports and forecasts. Phone and Fax numbers on the web page.

Premium Rate Number
---
South Wales and Gower surf report
PJ's Surfline
Llangenith conditions
Surf check: 0891-445445
Updated early morning and lunchtime. On Friday there's a forecast-ette.
Premium Rate Number
Newsurf
Surf Report at Newgale (W.Wales). It's good as a guide for Fresh West etc.
It is also an answering machine, so an national call. 01437 720698.
A national call.
---
Polzeath, North Cornwall surf report
Anns Cottage
: Daily report on the conditions at Polzeath only, but a useful guide for conditions on the North coast of Cornwall for the price of a national call.
Surf check: 01208-862162
Shop: 01208-863317 Fax: 01208-862080
---
Disclaimer
Presence on this page does not amount to an endorsement of any service offered.

If you have any cause for complaint about any premium rate number you can complain to the ICSTIS, the UK regulator for premium rate phone lines.

Independent Committee for the Supervision of Standards of Telephone Information Services,

3rd Floor,
Alton House,
177 High Holborn,
London WC1V 7AA
Tel: (0171) 240 5511. Fax (0171) 379 4611.
---